Photo gallery
Pictures taken at recommended shooting points
It is a photo gallery that collects 360 ° Panorama VR.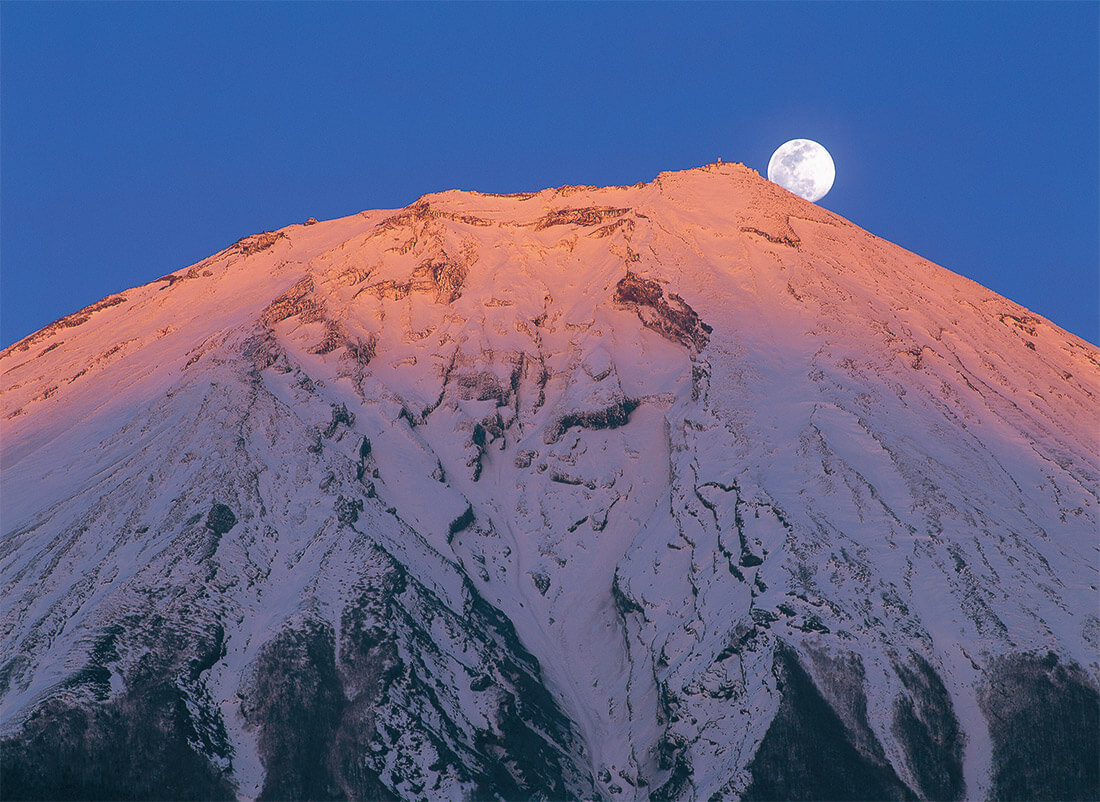 ●Pearl Fuji
As opposed to the sun rising "Diamond Fuji", the phenomenon which nearly full moon rises on the top of Mt. Fuji is called "Pearl Fuji".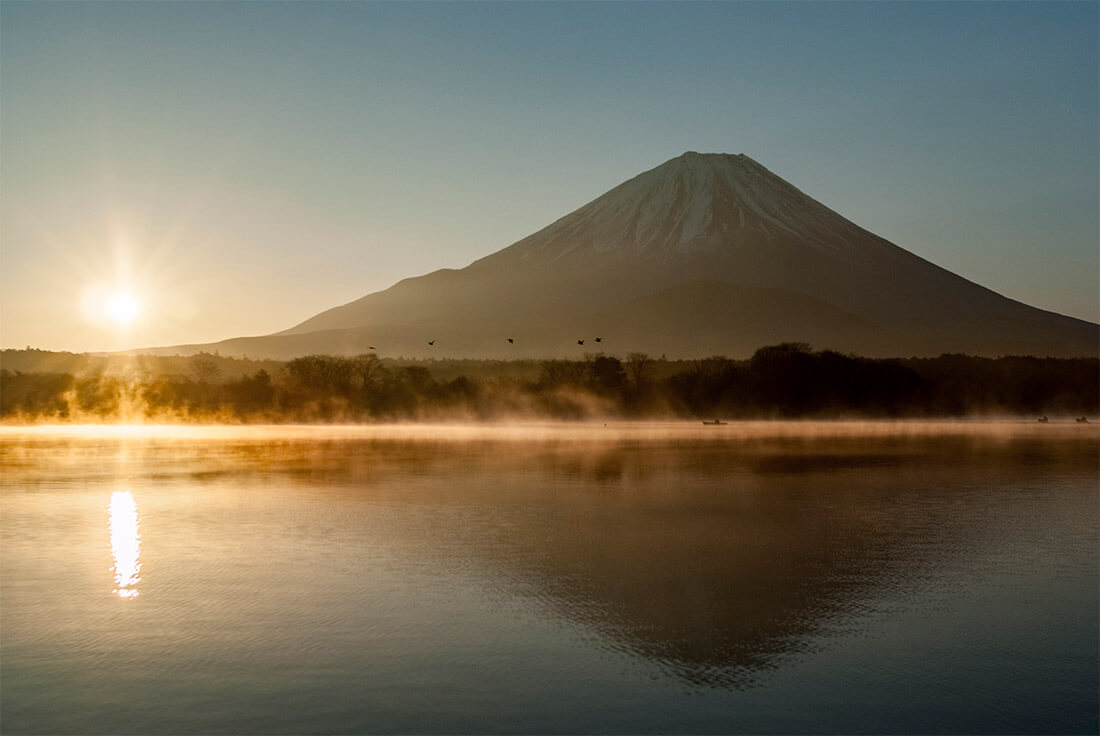 ●Lake Shojiko
Fantastic Mt. Fuji through the morning mist. Mt. Fuji stretching arms in the sky and the green highland.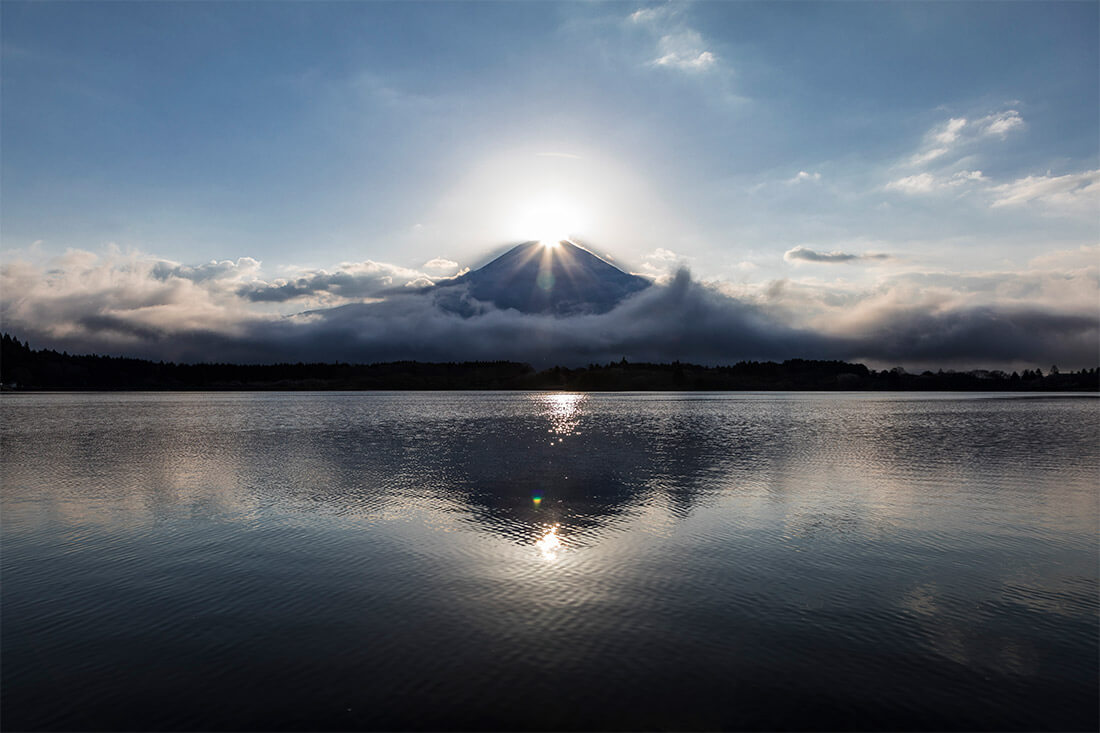 ●Diamond Fuji from Lake Tanukiko
It is popular as a spiritual place since there is a high chance of "Double Diamond Fuji" which the image of diamond Fuji reflected in the lake.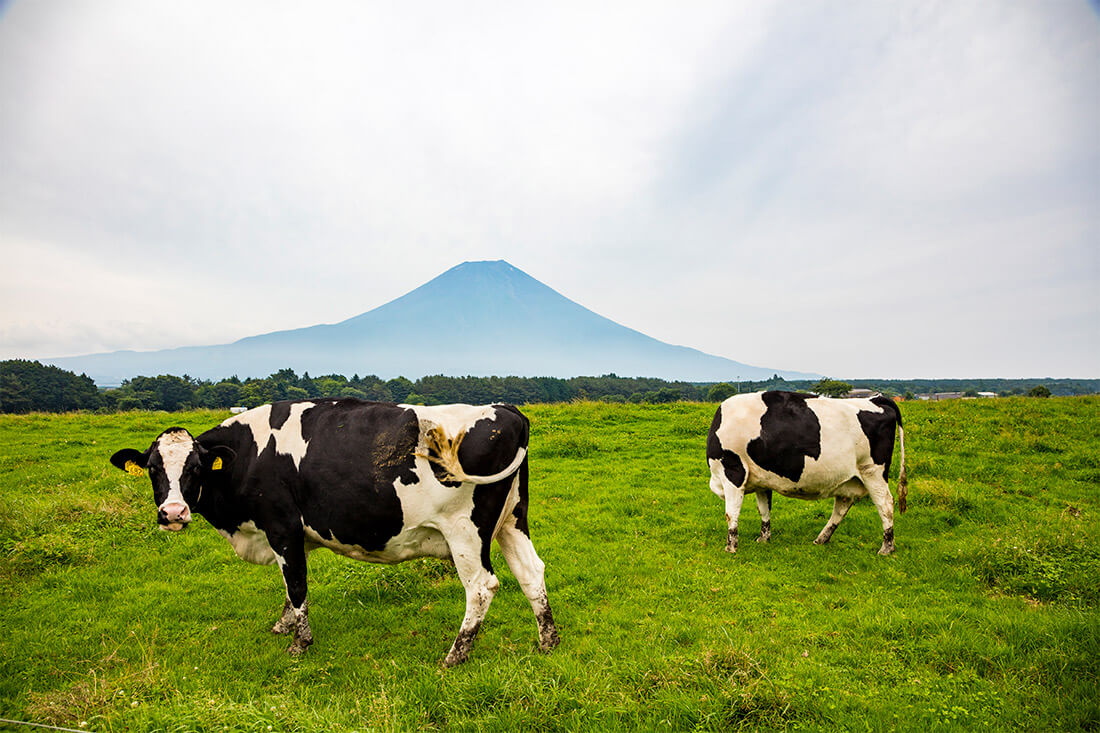 ●Asagiri Highland
As the sun shines and fogs are cleared, dairy cattle are eating grass in a wide stretch of grassland which doesn't look like Japan.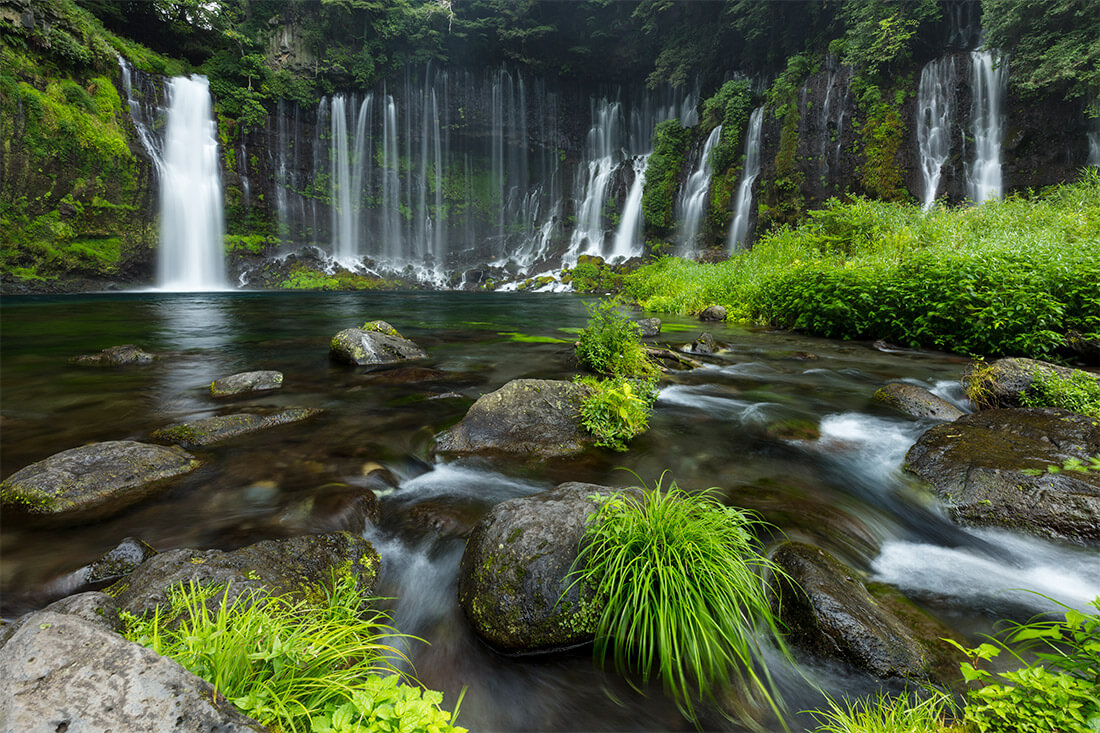 ●Shiraito-no-Taki Waterfall
Greater volume of water tumbles down like white thread a huge arch-shaped rocky cliff with the size of 20 m high and 150 m long.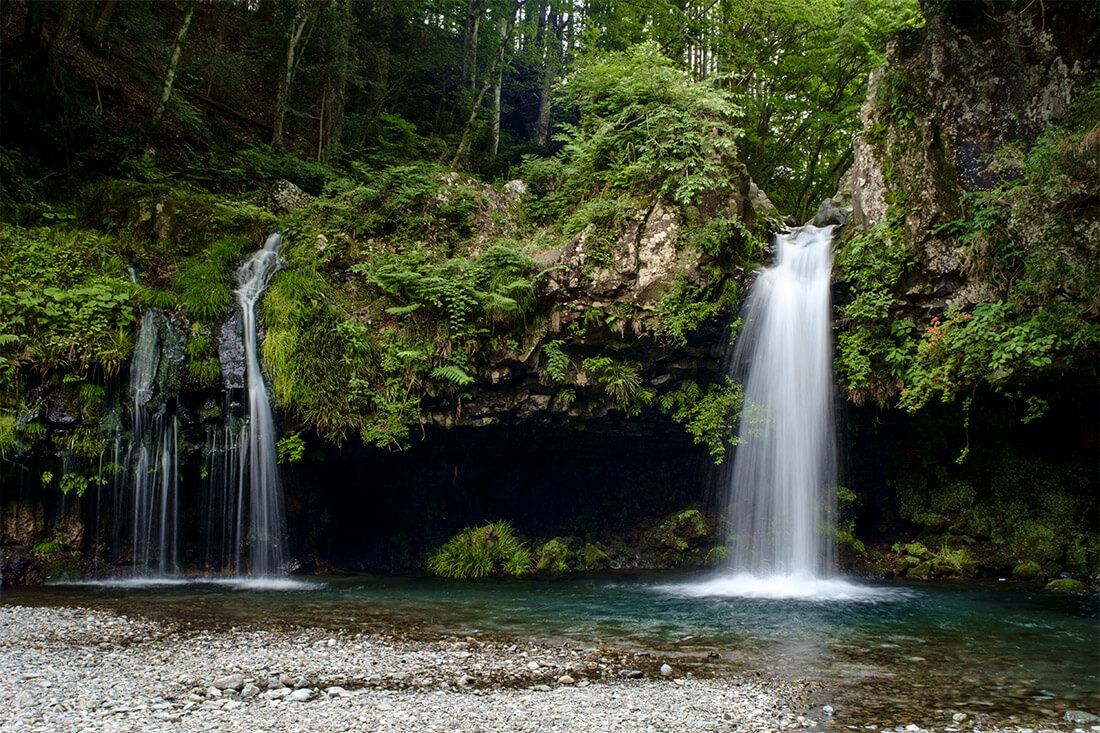 ●Jimba-no-Taki Waterfall
It is in the Inokashira village that is a preservation natural spring district. In Kamakura Period, Minamoto no Yoritomo pitched a camp when he was hunting (Makigari) in Westside.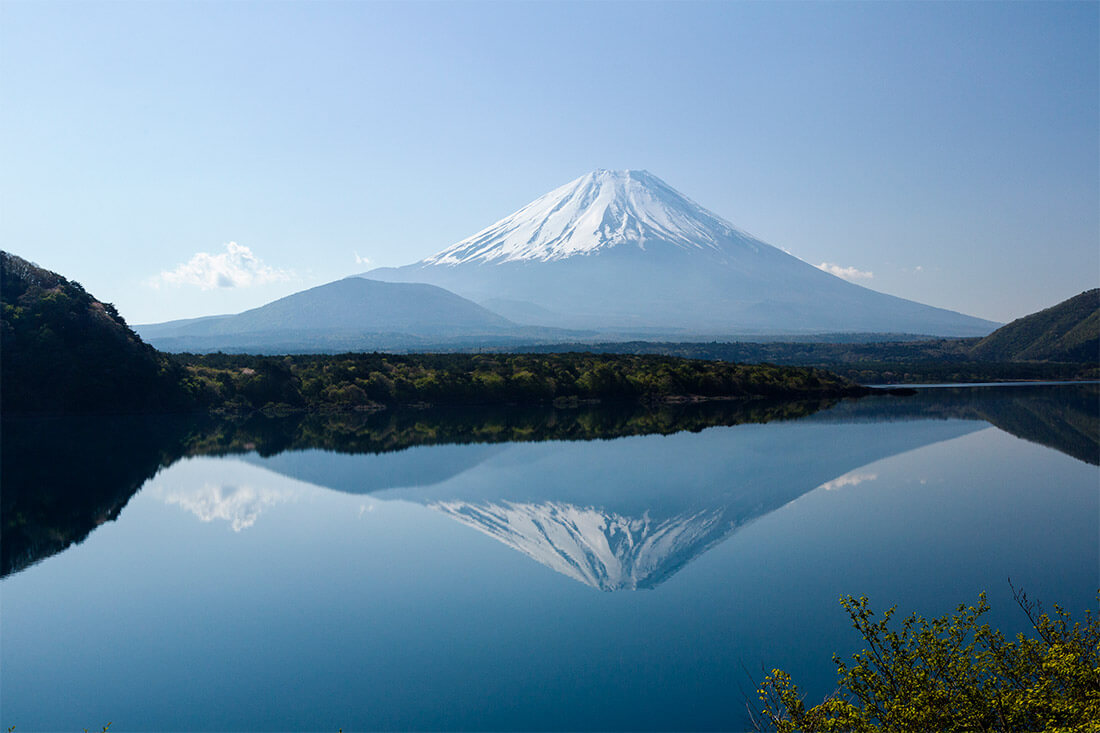 ●Mt. Fuji designed on 1,000-yen bill (Lake Motosuko)
The "Sakasa Fuji"(Mt. Fuji as reflected in a lake) viewed from the northwest shore of Lake Motosuko is "the lake and Mt. Fuji designed on 1,000-yen bill and old 5,000-yen bill".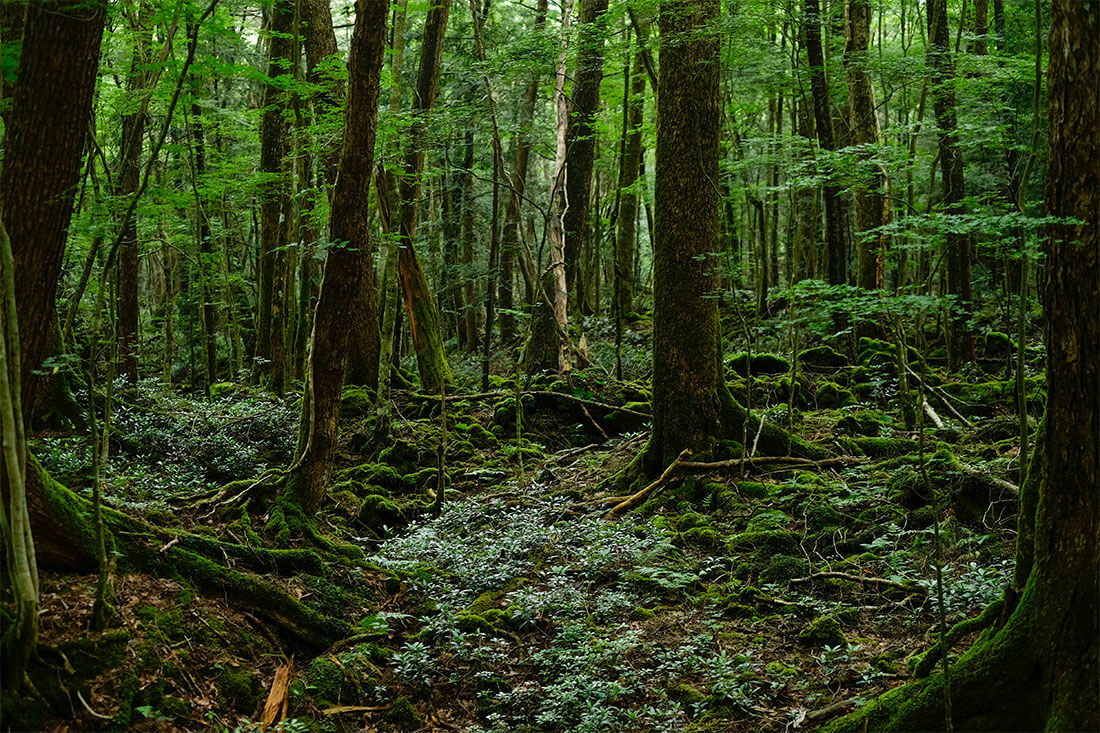 ●Aokigahara Jukai
When sunbeams shine through branches of trees, lava forest covered by a carpet of moss becomes more and more mysteriously brilliant.