Anywhere you go, Mt. Fuji is in your sight.
The "west road" continues for 22 miles.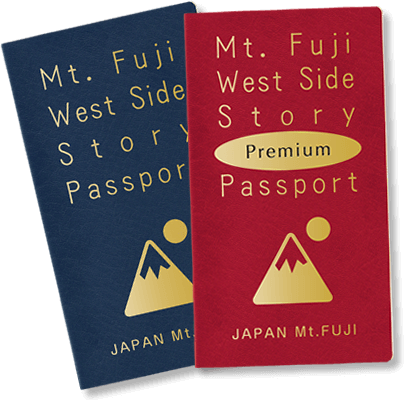 A straight road crosses through its great skirt at the west foot of Mt. Fuji. Anywhere on the road is the best spot for the splendid Mt. Fuji soaring before your eyes.
It is approximately 35 km, starting from "Fujisan Hongu Sengen-taisha Shrine" located in Fujinomiya City in Shizuoka Prefecture to "Lake Motosuko" and "Lake Shojiko" in Fujikawaguchiko Town in Yamanashi Prefecture passing a broad highland area spreading at 700~1000 m above sea level.
Westside provides an outstanding feeling of freedom. Also, at Westside, sacred Mt. Fuji allows us to play and have a great adventure freely and wildly.
The sacred mountain standing close at hand changes its face every moment. And there are mystical holy places and the world of water and forests which show a vitality of Mt. Fuji.
Seiroku has many more untouched charms. A story of Mt. Fuji with full of discovery and surprise is endless.
Mt. Fuji West Side Story Passport