Asagiri Highland
B-4
The name is derived from the morning fog. It is cool in summer and has been a popular area since the old times. Dairy farming flourishes in the area. Some ranches have shops and restaurants. Also, there are ranches for visitors to experience dairy farming which family visitors can enjoy. Magnificent scenery like a star-studded sky or Mt. Fuji and the bright moon over Japanese pampas grass are also symbols of Asagiri Highland.
As the sun shines and fogs are cleared, dairy cattle are eating grass in a wide stretch of grassland which doesn't look like Japan.
This beautiful "Asagiri Highland""Fujigane Highland" where predecessors cultivated through considerable efforts on the old-Fuji mudflow is the main stage of the west side area.
The open land filled with pioneer spirit has become a paradise for people who love a freedom and activities. Camping and sports, food and music, nature and adventure.... If there is Mt. Fuji, it is just perfect!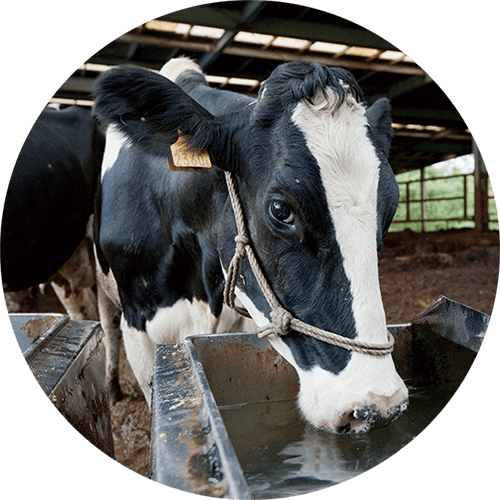 Soft Ice Cream & Gelato
The famous soft ice cream and gelato which uses plenty of highland milk taste rich but not too sweet and delicious. How about highland strawberries and toppings on your ice cream?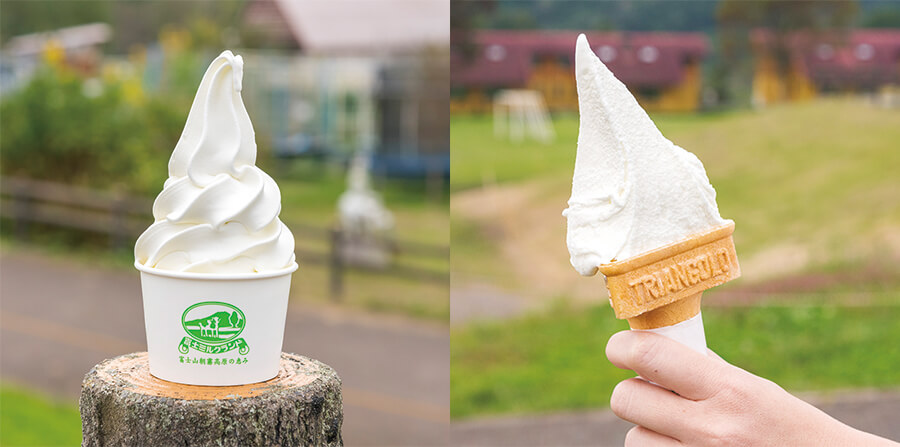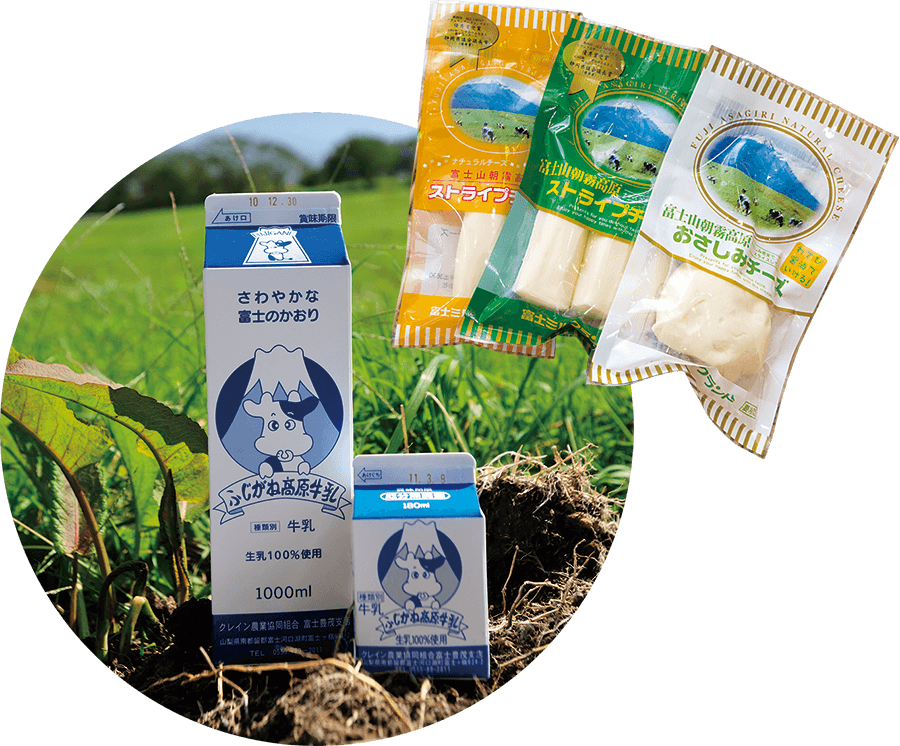 Highland Milk & Cheese
Dairy cows raised in pastures with clean air and Mt. Fuji water. "Asagiri Kogen Milk" "Fujigane Kogen Milk" features a thick body and rich taste and is light in summer and thicker in winter. Just squeezed "fresh" milk can be enjoyed in the area. Milk products which use 100% raw milk with no additives are also recommended./p>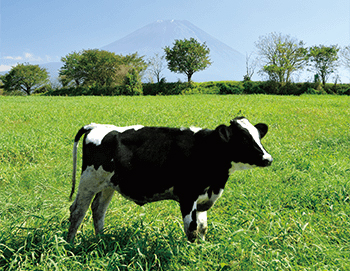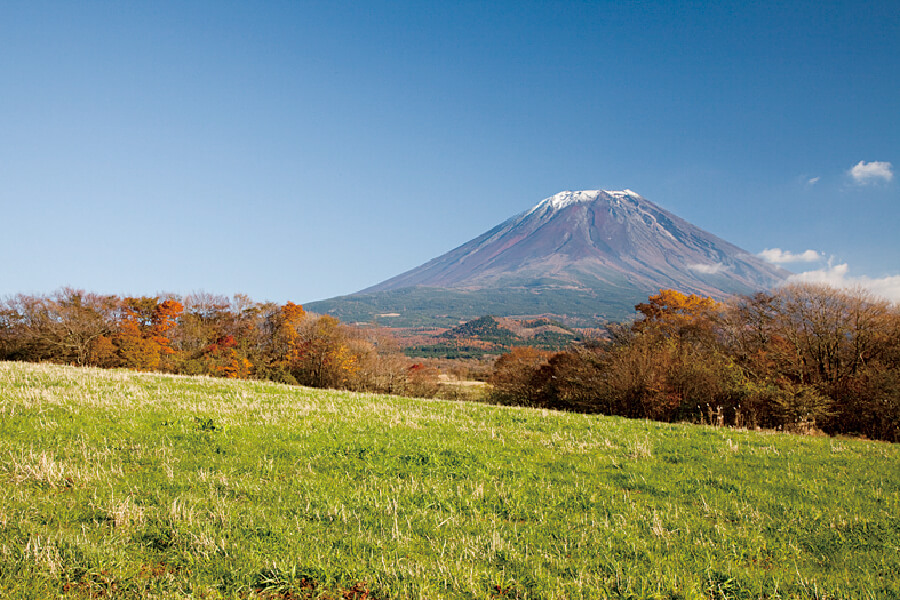 Fujigane Highland
B-3
It is the large dairy region on the Yamanashi Prefecture side and continues to Asagiri Highland on the Shizuoka side. "Fujigane" is known for a highland cottage area from olden days. You can meet a large-scale Mt. Fuji like the green field, Pearl Fuji, a starry sky, and a winter snowfield, etc.