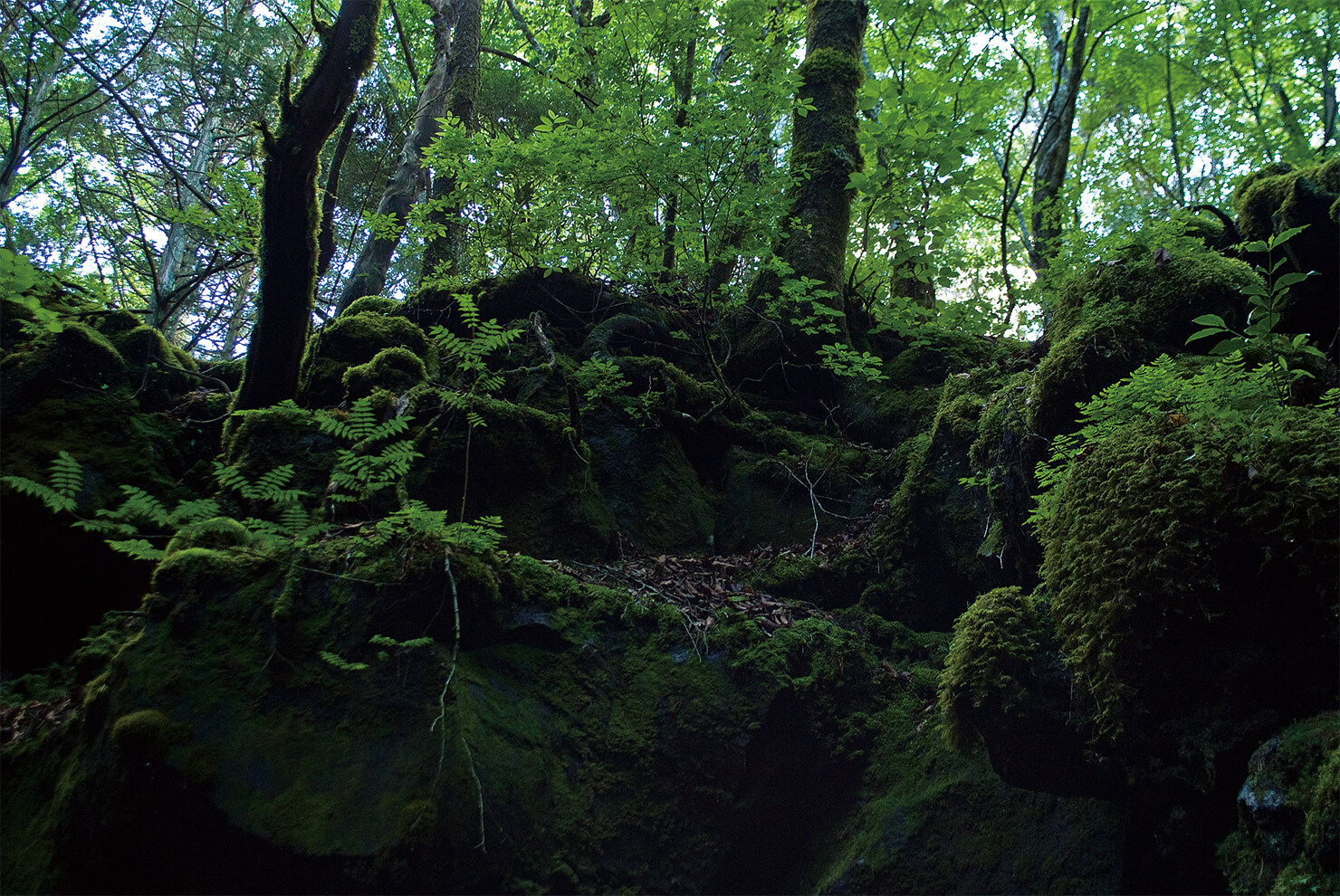 Aokigahara Jukai
B-2
When sunbeams shine through branches of trees, lava forest covered by a carpet of moss becomes more and more mysteriously brilliant. Jukai forest is becoming more popular these days as one of the best nature observation trails and forest bathing courses. The area where the Shojiguchi climbing trail and the Tokai nature trail overlaps is called Mt. Fuji primeval forest. And there are many visiting spots such as "Fuji wind cave" and one of 100 best forests, "Japanese Beech forest at Mt. Omuroyama".
There is a wonderful forest path which is not well known.
You can experience the inside world of Mt. Fuji while enjoying a luxurious and Japan's best forest bathing. The age of the forest is 1150 years old.
It was created by the second newest eruption of Mt. Fuji.
In the forest with bare lavas, trees grow root on alluvial soil for its life, and forest floor which cycle of alternation of generations is fast is covered by a carpet of bright moss.
In the forest filled with the vitality, wild animals and plants have established an independent ecosystem. Surprisingly, stories of Mt. Fuji and forest have just started.......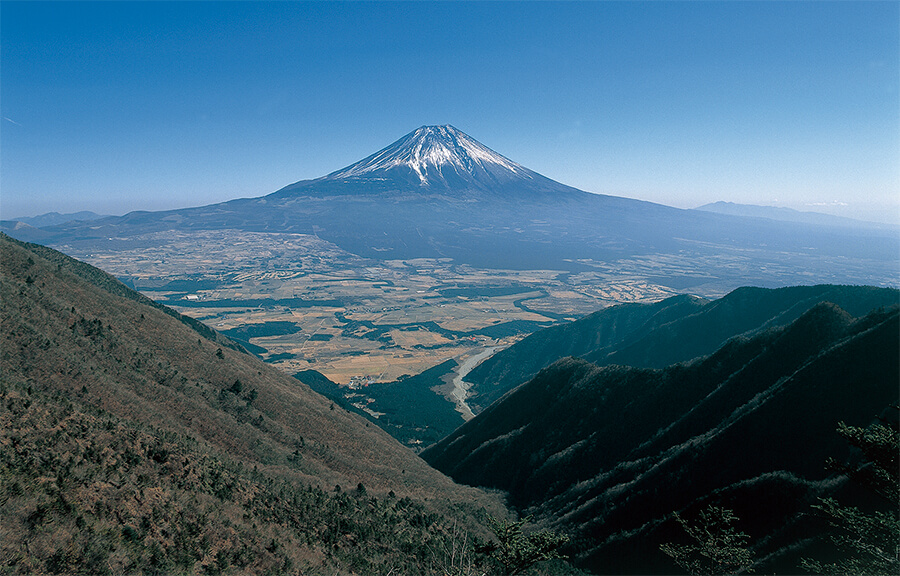 Mt. Kenashi
A-3
Near the top of Mt. Kenashi is the highest point where you can see a full view of Mt. Fuji from the west. Its shape having Asagiri highland at the foot is beautiful and covered with lush greenery unlike its name (Kenashi means no hair). From the top of the mountain at the elevation of 1,946 m, "Kengamine," at the top of Mt. Fuji and "Osawa Kuzure" are visible to the naked eye. And Minami Alps and Suruga Bay can be observed on a sunny day.。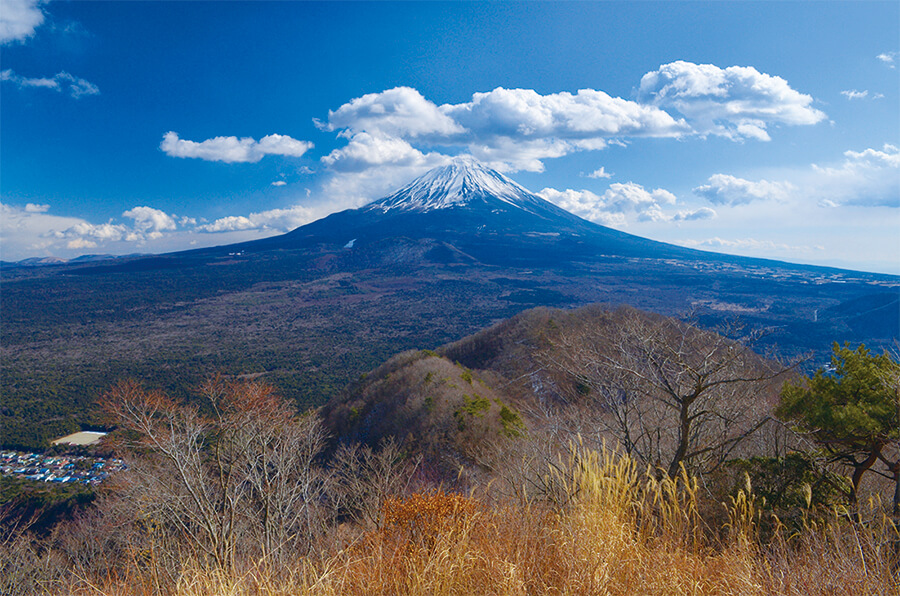 Mt. Panoramadai
B-2
From "Mt. Sanpobunzan", go along the mountain ridge to "Mt. Panoramadai". Since it is located at the middle of Lake Shojiko and Lake Motosuko, two lakes in Jukai forest and "Kodaki Fuji" can be thoroughly enjoyed.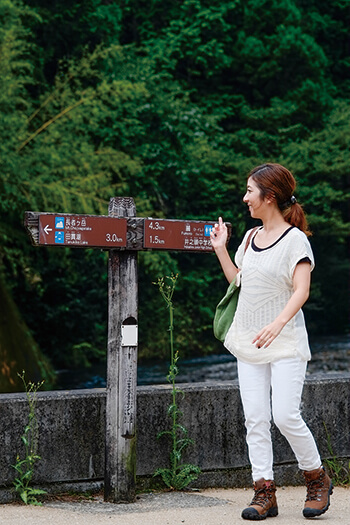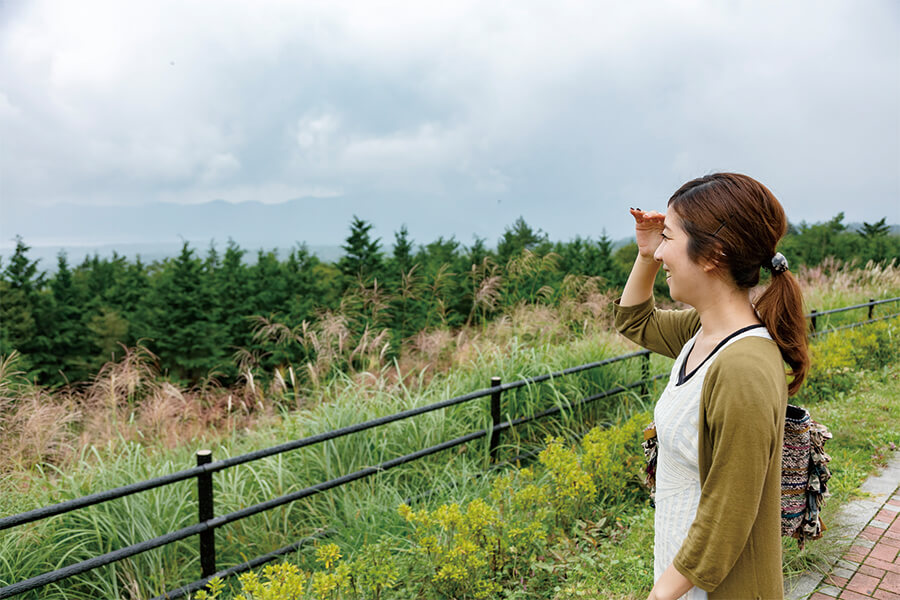 Tokai Nature Trail
It is a long distance nature trail developed in mid-1970s across 11 prefectures. The course goes from the north side of Mt. Fuji through Aokigahara Jukai to Westside. The trail is full of natural scenery, so it is recommended for walking trip in Westside.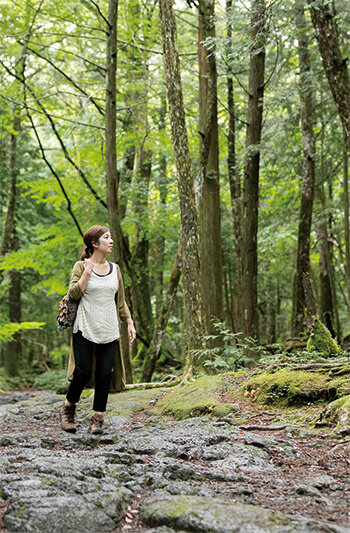 Forest feast. Exquisite gibier dishes
Log-grown mushrooms
The climate is suitable to the cultivation of mushrooms. It is a specialty product of the forest of nature-rich Mt.Fuji Westside. Cultivated by the traditional log-grown method, the mushrooms are thick and have exceptionally good taste with a rich flavor and aroma.
Shika Curry (Venson Curry)
It is an ideal food with high protein, low fat, low calories, and highly nutritious. It is a specialty dish which stewed deer flesh having plenty of fat which had grown in Mt. Fuji area.